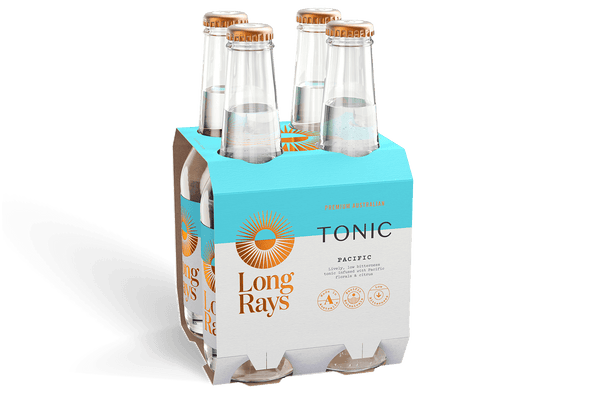 Australian Premium Tonic Water brought to you by Long Rays. Long Rays was created in Queensland by "the tonic guy" Shiv. It is local, it's natural and it's Australian made.
You'll feel like you're on island time with Long Rays Pacific Tonic in hand.
This lively floral tonic captures the essence of the Pacific with delicate notes of Tahitian lime and hibiscus. It's perfect for pairing with dry, citrus and floral gins – and just as refreshing on its own when it's too early for happy hour.