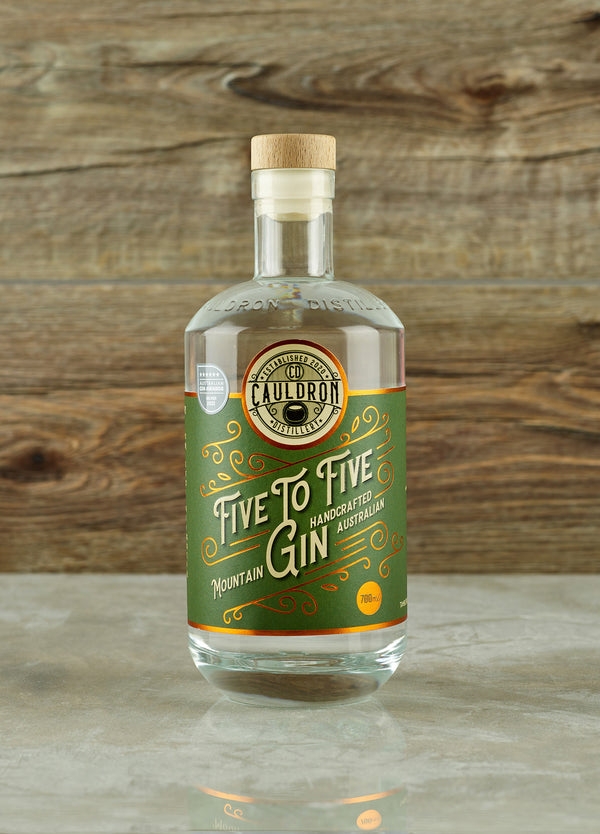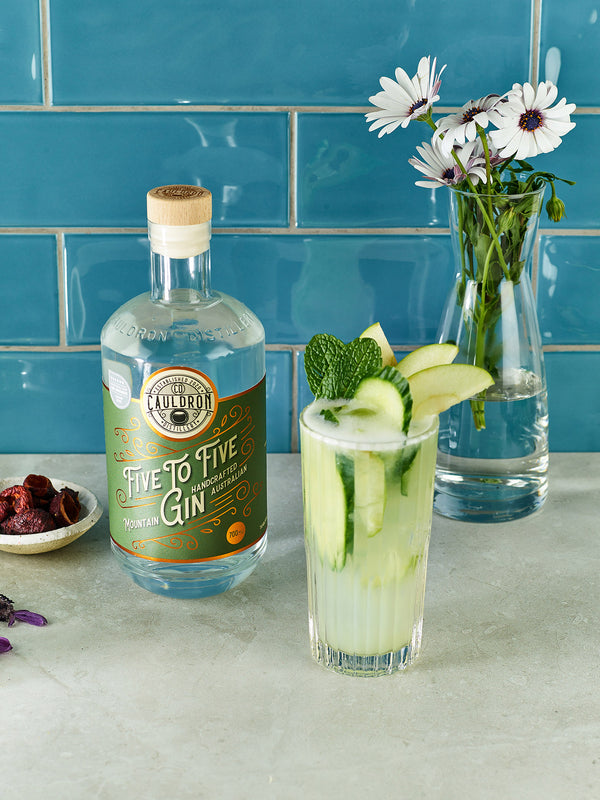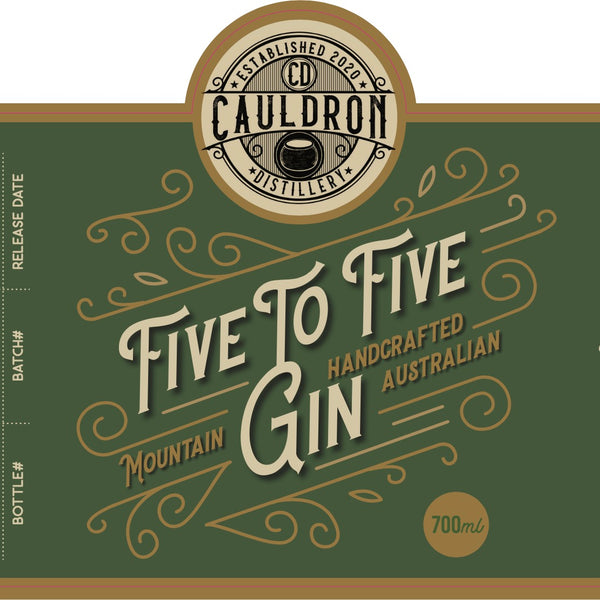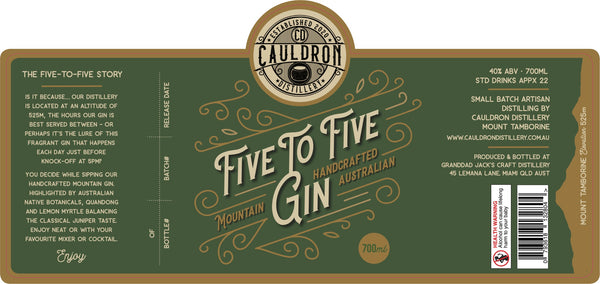 Presenting Five-To-Five Mountain Gin, handcrafted in Australia by Cauldron Distillery, for those who enjoy gin with refreshingly delicate citrus and floral elements. 
The Five-To-Five Story
Is it because... our distillery is located at an altitude of 525m, the hours our gin is best served between - or perhaps it's the lure of this fragrant gin that happens each day just before knock-off at 5pm?
You decide while sipping our handcrafted mountain gin. highlighted by Australian native botanicals, quandong and lemon myrtle balancing the classical juniper taste. Enjoy neat or with your favourite mixer or cocktail.
Product Information