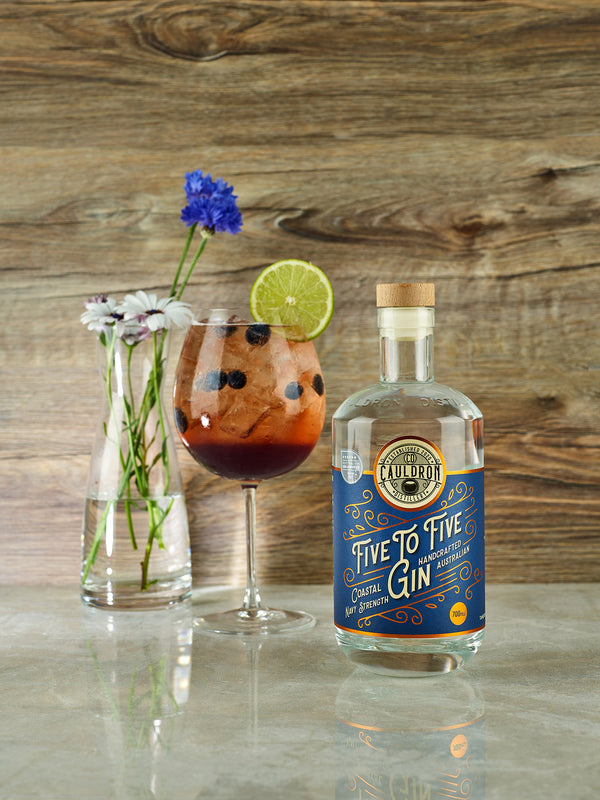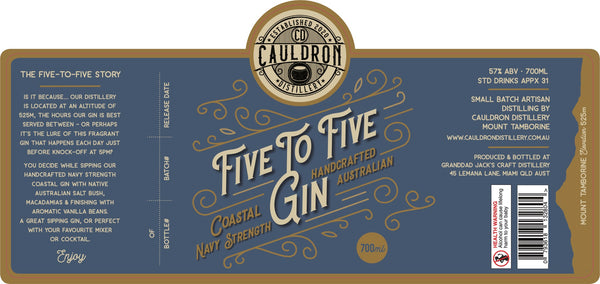 Presenting Five-To-Five "Navy Strength" Coastal Gin, handcrafted in Australia by Cauldron Distillery, for those who enjoy gin with robust juniper and savoury notes. 
The Five-To-Five Story
Is it because... our distillery is located at an altitude of 525m, the hours our gin is best served between - or perhaps it's the lure of this fragrant gin that happens each day just before knock-off at 5pm?
You decide while sipping our handcrafted Navy Strength Coastal Gin with native Australian Salt bush, Macadamias & finishing with aromatic vanilla beans.
A great sipping gin, or perfect with your favourite mixer or cocktail.
The Tech Specs
700ml

Navy Strength 57% ABV